The Perfect Teenage Bedroom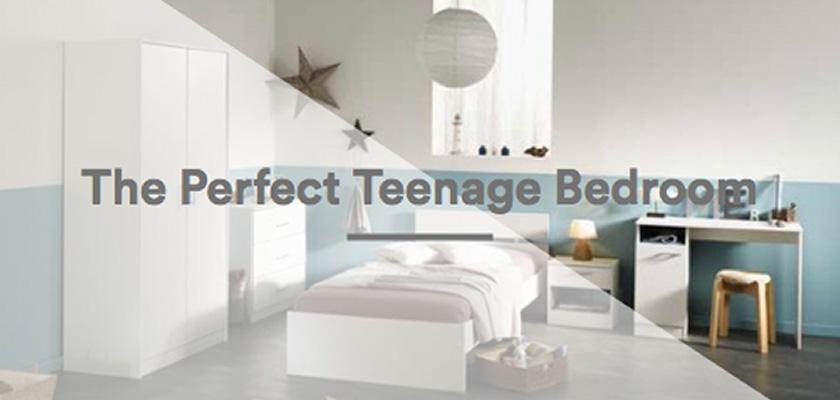 As you know us teenagers spend most of our time in our bedrooms. And for us, having a room that pays tribute to our own personal style is important. Here are a few steps that I believe are key to having the perfect room.
Desk space. We all hate homework but there comes a point where you have to face the facts. Creating a space that is inviting is a good first step to get you on your way to those A grades. A stylish desk, lamp, and comfortable chair will be a saviour for those late-night revision sessions, even if they are the night before. The Simple and stylish 'Parisot mister storage desk' pays special attention to all the storage needs of a teenager whilst creating a stylish modern look which will be sure to brighten your room.
Arguably the most important player is the bed. For most of us teenagers it is where we are going to be spending most of our valuable time on the weekend and is what is going to clutch onto us on Monday mornings. It is vital that the bed is equally as comfortable as it is stylish, for me using a crisp white colour to compliment the other shades in the room helps to give it a brighter and fresher look. 'The Parisot Infinity double bed with 2 storage drawers' is guaranteed to combine style and practicality. As a teenager a good night's sleep is very important and this cosy bed can definitely offer that.
As a teenager we feel it is important to keep up with latest trends whether it is the latest fashion or music. An elegant wardrobe is definitely needed! Whilst the wardrobe should be large enough to cater our fashion collection, it shouldn't be invasive upon the rest of the room. A minimalistic colour such as white is always a smart move because it is able to blend into the surroundings but is always ready for action. The fresh white finish of the Parisot Infinity Wardrobe will complement the busyness of a teenager's room and create a cool, airy feel at the same time.
Written by Josh Porter - work experience student from Titus Salt School, Baildon.
03/12/2018