Sustainability And The Wardrobe Store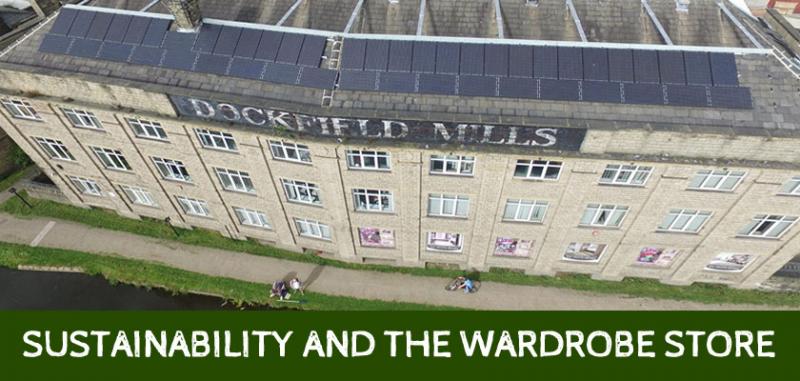 At The Wardrobe Store we are passionate about sustainability and environmental issues. We know we cannot save the world but we also strongly believe we can help by doing our bit.
Our office is striving to be paper free, although certain aspects still require the use of paper orders are all processed via our automated system, drivers have handsets which communicate directly with our tracking system, no bits of paper to sign just a screen. As well as the usual office efforts with regards to re-cycling and reducing waste we have solar panels on the roof of our beautiful, canal side, offices. And the products we sell are partly chosen because of the manufacturer's green ethos.
Parisot has long been acknowledged as one of Frances leading environmentally friendly companies. The company prides itself on the fact that they work tirelessly to reduce the environmental impact of the furniture supplied to its retailers and this applies to every phase of the products' life cycle. From the ethical resourcing of the raw materials through product manufacture, packaging and transport to end of life of the products, all of which can be recycled, Parisot uses its social conscience.
Kids Avenue sources its furniture from Scandinavia and Estonia through manufacturers that have FSC accreditation. The Forestry Stewardship Council is an international organisation that requires those who wish to be accredited with the famous FSC marque to prove themselves to be environmentally appropriate, socially beneficial and economically viable. Their manufacturing partners ensure that all their products are treated with environmentally safe UV, plant or water-based finishes that are free of formaldehydes, solvents and colorants.
Trasman one of our newest partners is proud of its environmental ethos with accreditations from Ecoembes, AIDIMA as well as FSC International. Their packaging is almost all recyclable and their products focus on longevity to counter the trends of the "throw away" society.
We strongly believe that casting our net far and wide to bring quality furniture at affordable prices to our customers should not mean we have to compromise on our environmental values and we will continue to work hard to find business solutions that lower our carbon footprint.
11/11/2019