Product of the Month: Parisot Mid Sleeper Bed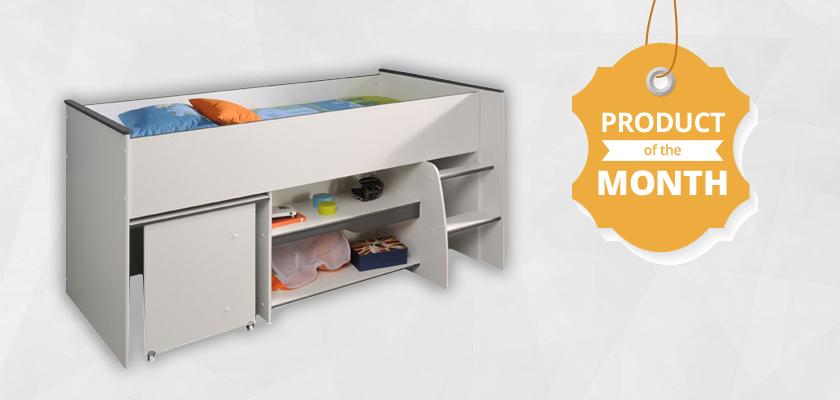 Our Product of the Month is this Parisot Mid Sleeper Bed. With a pull out desk, shelving and robust steps beneath the spacious sleeping area incorporated into one piece of furniture. This bed gives your child plenty of room for work and play. This is a great way of utilising space and would be an excellent addition to any children's bedroom.
The bed is finished in bright, clean white with a contemporary grey trim and will compliment any colour scheme in both a modern and traditional home. This product is now on sale down from £349.00 to £299.00, saving a total of £150! Get it before it's gone!
Shop here to avoid disappointment!
Looking for something different? Take a look at our other sales items here.
22/09/2015