How To Measure A TV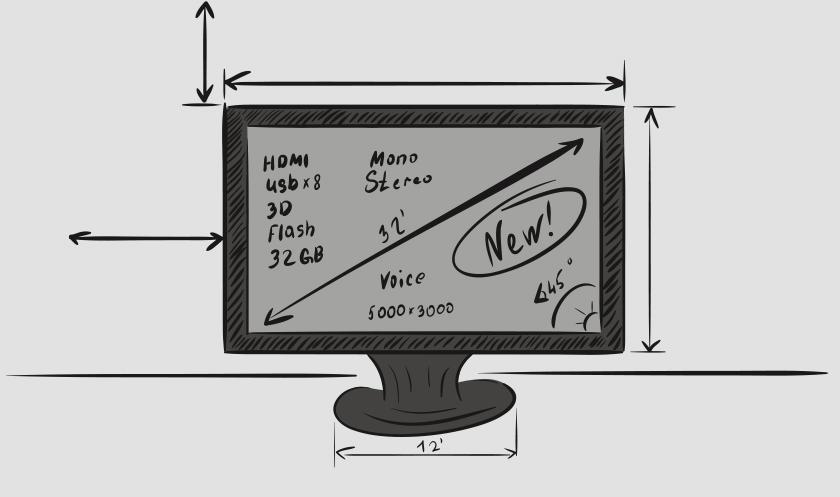 We are often asked what size television sets will fit with our varied and vast collection of TV and entertainment units so here is a helpful guide...
Measure a TV diagonally, from corner to corner, to get a measurement that manufacturers use. You might think that a 32 inch (81 cm) TV is 32 inches wide, from bottom left to bottom right. Not so. A 32 inch TV is 32 inches (81 cm) from bottom left to top right, or bottom right to top left.
Measure from screen to screen, not from frame to frame. Some people make the mistake of running their tape measures from the outside corner of the TV frame, to the opposite corner of the frame. This will give you a wrong number. Instead, measure diagonally from the corner where the screen ends to the opposite corner where the screen ends. Because the frame of the TV is almost always bigger than the screen, measuring from bezel to bezel will end up giving you wrong number.
Allow for extra space when you fit a TV into a tight area. Say you're thinking about buying a 46 inch (117 cm) TV. It is approximately 44.5 inches (113 cm) wide and 25 inches (63.5 cm) tall. It might technically fit into your entertainment unit, which is 45 inches wide and 45 inches tall, but it would probably make too snug of a fit to look aesthetically pleasing. Opt for a 40 inch (102 cm) TV instead if you intend on fitting it inside your entertainment unit.
We offer lots of choice when it comes to finish and style here are a selection of styles, which is best for you? Click on an image to view more...

Save
Save
Save
Save
Save
Save
Save
Save
Save
Save
Save
Save
Save
Save
Save
Save
Save
13/01/2017