Black Friday Preview #2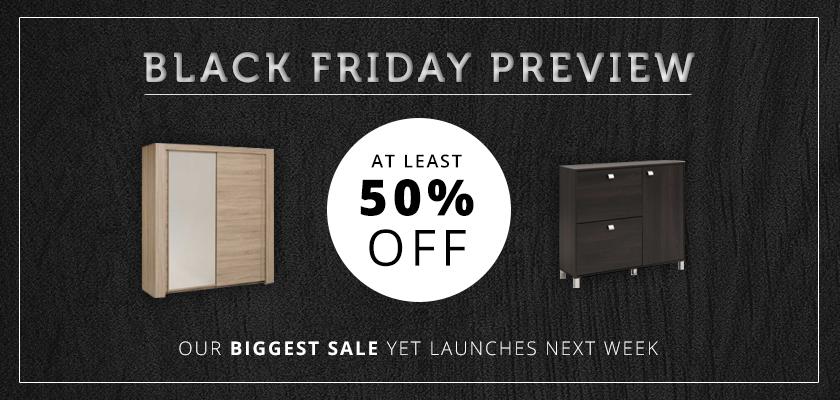 Are you ready to be amazed and inspired by our fantastic Black Friday specials? We will be offering a few of our most popular products at unbeatable prices with at least 50% off!
Make sure you are ready for the 27th of November to take advantage of the opportunity to grab yourself a desk, wardrobe, bed or TV unit at an unmissable price. These really are fabulous pieces of furniture at unbeatable prices that are being sold on a genuine when it's gone its gone basis. Whether you are giving as a gift or treating yourself you could be all set up and ready to go in time for Christmas.
20/11/2015